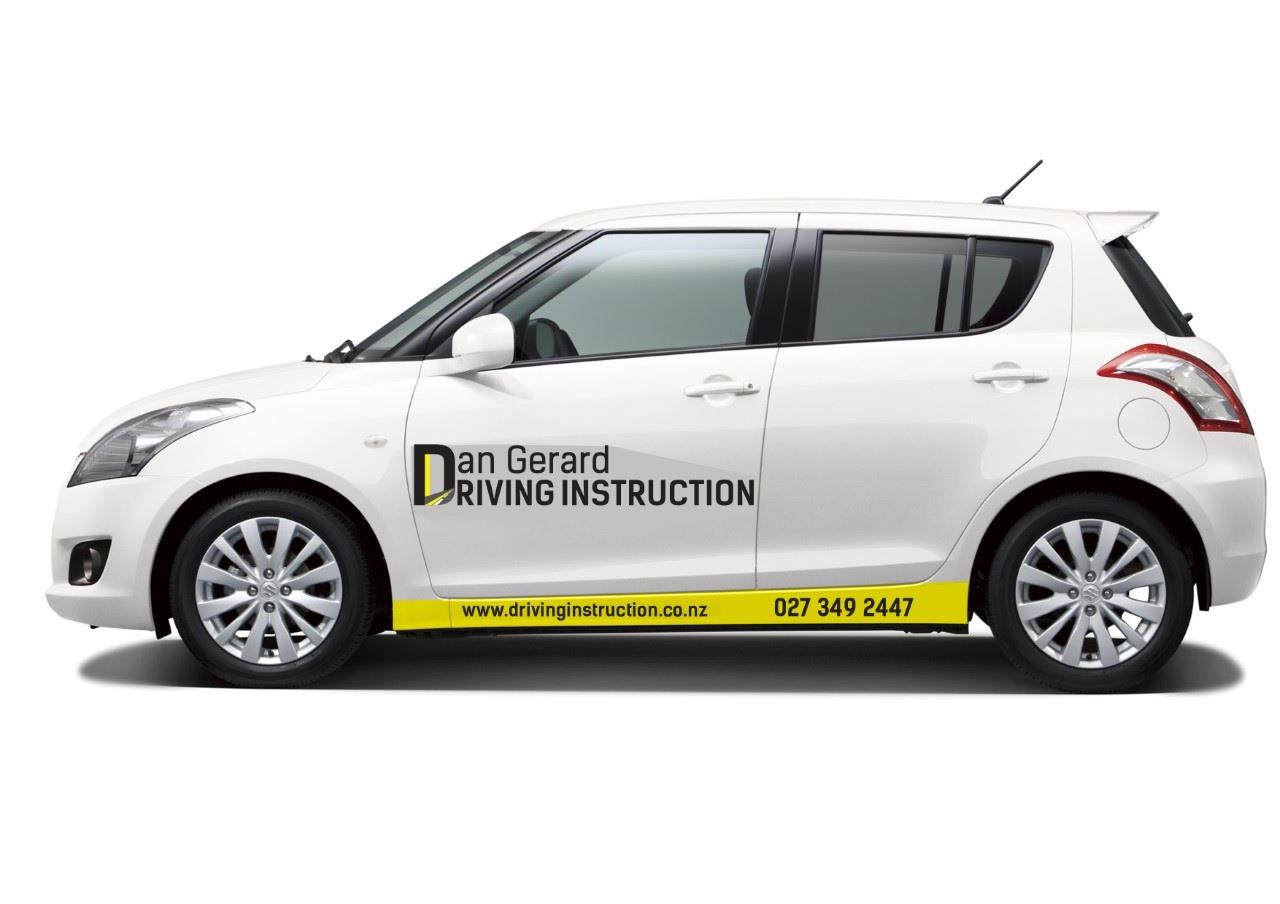 Dan Gerard Driving Instruction
We are qualified driving instructors providing professional driving lessons in Frankton and Queenstown. Our driving school is ideal for those wanting their restricted licence and we offer refresher lessons before clients sit their full licence test. Lessons are $80 each if you pay as you go, or you can purchase a prepaid block of 6 lesson for $450. If you want the block of six just put a note in your first booking.

COVID-19 Protocol
If you develop any symptoms we ask you to immediately postpone your driving lessons until after your isolation period. Students must bring and wear their own mask. Instructors will be wearing a mask.

We run an Adult Road Safety Defensive Driving Course - an interactive seminar for everybody, plus company employees, aimed at reducing vehicle crashes. This course driver attitudes and behaviour, scanning techniques, causes of crashes, crash statistics, hazard awareness, latest parking techniques, driver fatigue, risk tolerance, road rules, tips to reduce crashes and more. This course is for groups of company staff, or anyone referred by the Courts or NZ Police as part of the Police Diversion Scheme.

We offer one hour Employee In-Vehicle Driver Assessment/coaching sessions for anyone driving company vehicles.

TERMS AND CONDITIONS
Driving lesson cancelled within 24 hours will be charged. You must bring your NZ drivers licence to every driving lesson as a legal requirement. If you bring your own vehicle it must be fully road legal with L plates if you are on a learner licence and have enough fuel for the lesson.

NOTE: Our bookings should be made online. You will be required to input your preferred meeting location when you make your booking. Unfortunately our system generated confirmation emails do NOT contain the meeting location you specify in your booking, however the meeting location is in our staff email. If you need to contact us, please contact your own instructor:

Rachael Gerard:
027 273 9610
[email protected]

Chris Bodle:
021 025 790 22

Dan Gerard:
027 349 2447
[email protected]
Dan Gerard Driving Instruction
Dan Gerard

Driving Coach

Dan Gerard is a professional driving instructor and a member of the NZ Institute of Driver Educators. All driving lessons from learner drivers, to helping intermediate drivers prepare for the restricted licence test, including an easy parallel parking technique! He does polishing lessons for those doing their full licence. Dan conducts advanced company assessments/coaching for businesses . Dan also runs winter driving coaching on snow and ice, usually before the skifields open where possible.

Rach Gerard

Driving Coach

I am a qualified Driving Instructor with previous experience in the Education and Health Industry. I have a passion for coaching our drivers to be safe on NZ roads. I give lessons for Learner drivers in automatic cars and Intermediate to Advanced coaching in manual or automatic cars. I also run our Street Talk defensive driving course. I have the belief that it's not our 'right' to drive on NZ roads but rather that it is a privilege and we should do so safely, courteously and skilfully.

Chris Bodle

Driving Instructor

I am the newest member of the team and a qualified driving instructor. I am passionate about driving and have extensive experience driving in our southern conditions, having spent several years driving tour coaches down to Milford Sound year round. I'm a dab hand at fitting snow chains and have driven ski transport and tour buses .
Dan Gerard Driving Instruction
Dan Gerard Driving Instruction
Agreed meeting location (already specified)
Monday

Tuesday

Wednesday

Thursday

Sunday

8:00am - 4:00pm

8:00am - 4:00pm

8:00am - 4:00pm

8:00am - 4:00pm

9:15am - 4:00pm